Pasture Tools
Article printed November 26, 2022. For the latest version, please go to: https://www.feedinglivestock.vic.gov.au/pasture-resources/pasture-tools/
This resource was produced by farmers to assist farmers in low rainfall mixed farming areas to assess their feedbase to improve their feed budgeting skills and ewe nutrition. It includes  pictures of a range of crop/pasture types (including cereals, vetch, medics and crop stubbles).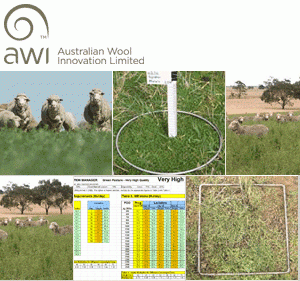 The feed on offer (FOO) library allows users to estimate FOO and nutritive value of grazed pastures. Animal performance is determined by the quality of pasture available and when known, better decisions can be made on allocation of stock to paddocks or supplementary feeding.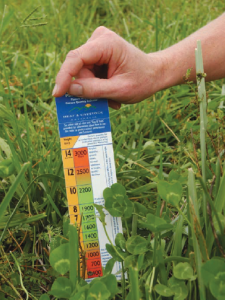 Pasture rulers measure height and equate to pasture mass – calibrated to read green dry matter when 100% green and capable of conversion to dry matter. These are simple to use.